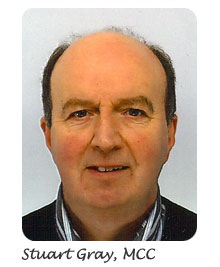 Welcome to MCC
Mentoring, Coaching, Counselling
With over 20 years experience as a Chief Executive of NHS Trusts, Health Boards and National Bodies in England Wales and Scotland, I know what it is like to be at the cutting edge.
I also know from the work I do, of the ever increasing demand for empathetic, confidential, personal executive coaching support for hard pressed staff who often don't know where to turn next. Having been there and done it, I can offer that practical immediate support and a way forward for you.
Stuart Gray, MCC
MCC provides a uniquely personalised mentoring, coaching and counselling service tailored specifically to support your needs and circumstances.