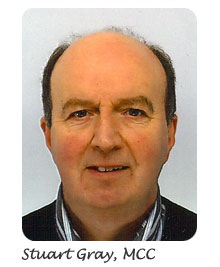 About MCC
MCC is a uniquely personalised service tailored specifically to support your individual needs and circumstances. I will work with you on a personal basis to find options and sustainable solutions to the most complex and difficult issues.
I will provide on-going support thereafter and be available for advice as and when required. Trust, confidence, discretion and mutual respect will underpin our relationship from the outset. Means of communication and contact will be on your terms and 100% confidentiality will be guaranteed at all times.
MCC is NOT motivated by financial considerations and is not sponsored or supported by anyone else.
MCC is NOT yet another of the same old style of consultancies.
WHY USE MCC?
The service is provided personally by a vastly experienced Chief Executive who has been there and done it
Provides a highly personal and empathetic support to the individual
Cares about your personal circumstances and your future
Puts people and their needs first and financial considerations second
Will guarantee solutions and options to tackle the most serious and complex problems and issues
Will help you to make a more effective and influential contribution
Provides a unique approach to dealing with bullying, harassment and intimidation
Will provide one-to-one support throughout and be available for ongoing advice thereafter
Has access to the highest level of specialist expertise as necessary and only if agreed
Can guarantee and safeguard 100% confidentiality and discretion